Melissa Doll and Cherry Potter in Action
Hello again and welcome! Here we have another great gallery for you to enjoy. So watch these two hot babes, Melissa Doll and Cherry Potter, pleasing each other and putting on a great show just for you guys!
So when the camera starts you'll see these two naughty girls, wearing just a pair of small black panties and kitten ears, with their entire body painted, like two wicked pussy cats. So here they both are, lying on the bed, all hot and turned on. First you'll see Melissa getting pleased by her friend, Cherry, getting her pussy eaten out with hunger and lust, while stuffing her with a great, big dildo, twisting it inside and turning her all orgasmic. After that, when Melissa is all pleased and delirious, it's Cherry's time to have a great, intense orgasm. Soon after that you'll see that this is not enough for them, so here they both are, on their back, pleasing themselves with their own dildo, each one has its own, and they starts digging way deep, going faster and faster, until they both orgasm and cum all over these big, black toys! We all hope that you enjoyed this amazing post and we'll see you all next week! For similar lesbian sex scenes you can visit the http://sapphicerotica.us/ blog and watch other gorgeous lesbians licking each other's pussy!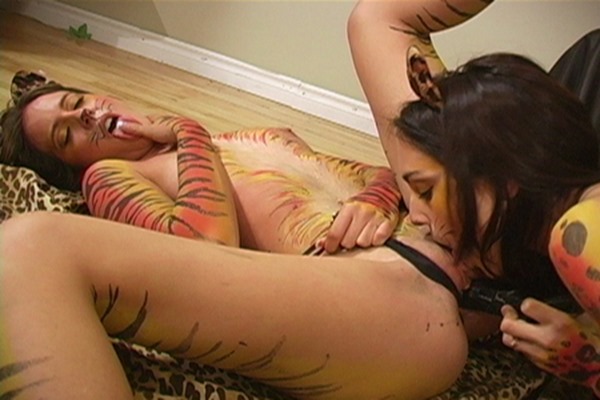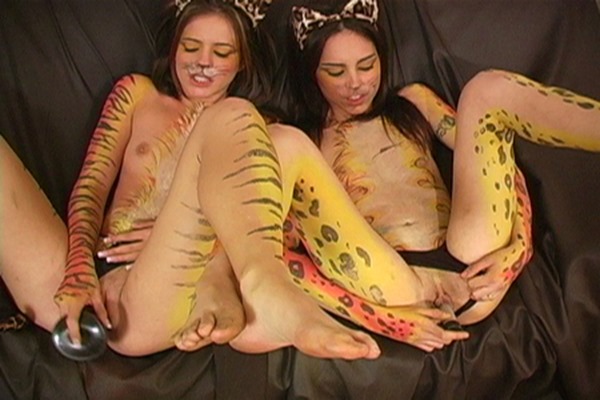 Check out sexy Cherry and her gf dildo fucking each other!