Cherry Potter Lesbian Fuck Buddies
Hello guys! Wow! For this week, Cherry has thought about surmising you with a bunch of new really hot, crazy contents. And today of course there is no exception! This naughty girl knows how you guys like it and there she is, giving it to you! So sit back and watch this great, superb Cherry Potter lesbian show. Trust us when we say that you won't get disappointed! These two hot babes know how to do their job really good.
Even for the beginning of the show, you'll see these two hotties fooling around, teasing you, playing with your dirty little mind, while touching each other and massaging one another's big, beautiful breast. Once these punk lesbians got you all hot and turned on, they move on to an even more exciting part of their sexual adventure, so here they are getting one another's pussies eaten out, offering a great view and an awesome show. After a while, they will definitely surprise you with a really great act. So here they both are, playing with a huge dildo, fucking each other's twat with it. First you will see Cherry's hole getting pounded by this hard black toy, her friend is digging deeper and deeper inside her vagina, twisting it around, making her all elated. Then is Cherry's turn to please her nasty friend. They go on like this forever, fucking each other's brains out! Once again we're glad you stopped by and we'll see you all hot studs next week for even more entranced contents just for you!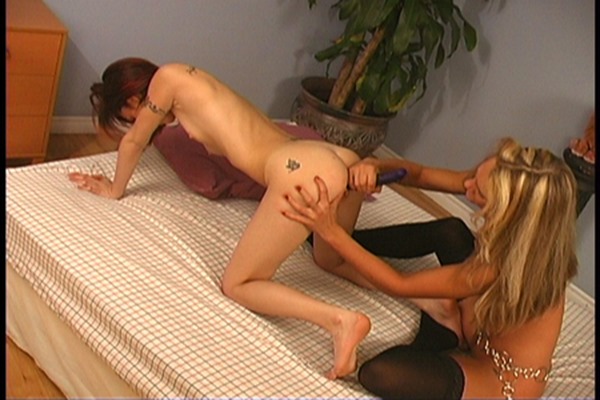 See sexy Cherry and Mariah fucking each other with a dildo!