Cherry Potter – Horny Morning
Hey there once more! For this week we have some great, amazing fresh contents that you're all going to enjoy! So sit back and let Cherry Potter wow you once more with her great performance!
This morning, Cherry couldn't see her head with the amount of housework she had to do, so after hours of cleaning and putting everything in order, she decided is time to take a shower and wash out this long day off of her. So there she is, in the bathtub, all wet and soapy. She starts touching herself, massaging her tits, and pinching her nipples till they got hard. So when she's got you guys all hot and turned on, she moves her hand down, and then she starts rubbing her clit and getting her dirty finger deep inside, twisting them around, going faster and faster, getting all ecstatic. Then she reaches out for her blue toy and stuffs her wet, juicy pussy with it. Turns it on and gets it deeper and deeper, while pleasing herself with the other hand, gently touching herself, moaning in pleasure, until she orgasm and cums. She goes on like this for hours, she simply can't get enough of it, so she keeps pleasing herself, while her toy is giving her multiple orgasms. Once again we're happy that you watched it with us and as always we're looking forward to having you back next week! Don't forget that we put on new videos every week, so make sure not to miss any of it! Also you can watch this great Taylor Vixen Porn scene and see another beauty playing with herself!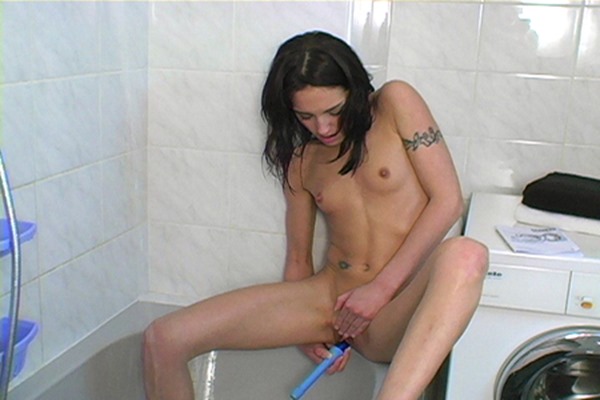 See naughty Cherry dildo fucking her wet pussy!